Employment & Training
Join the Cakeable Team
In preparation for the opening of the Cakeable Cafe, we will offer free Barista training to 32 aspiring team members and will hire all ready graduates.
Coming soon (summer 2023), we will hold information sessions to share all the details about Barista training! Please complete our contact form if you would like to know when and where the information sessions will be offered.
We currently have a waitlist for potential bakers, but please complete our contact form to let us know that you're interested, and we will be in touch.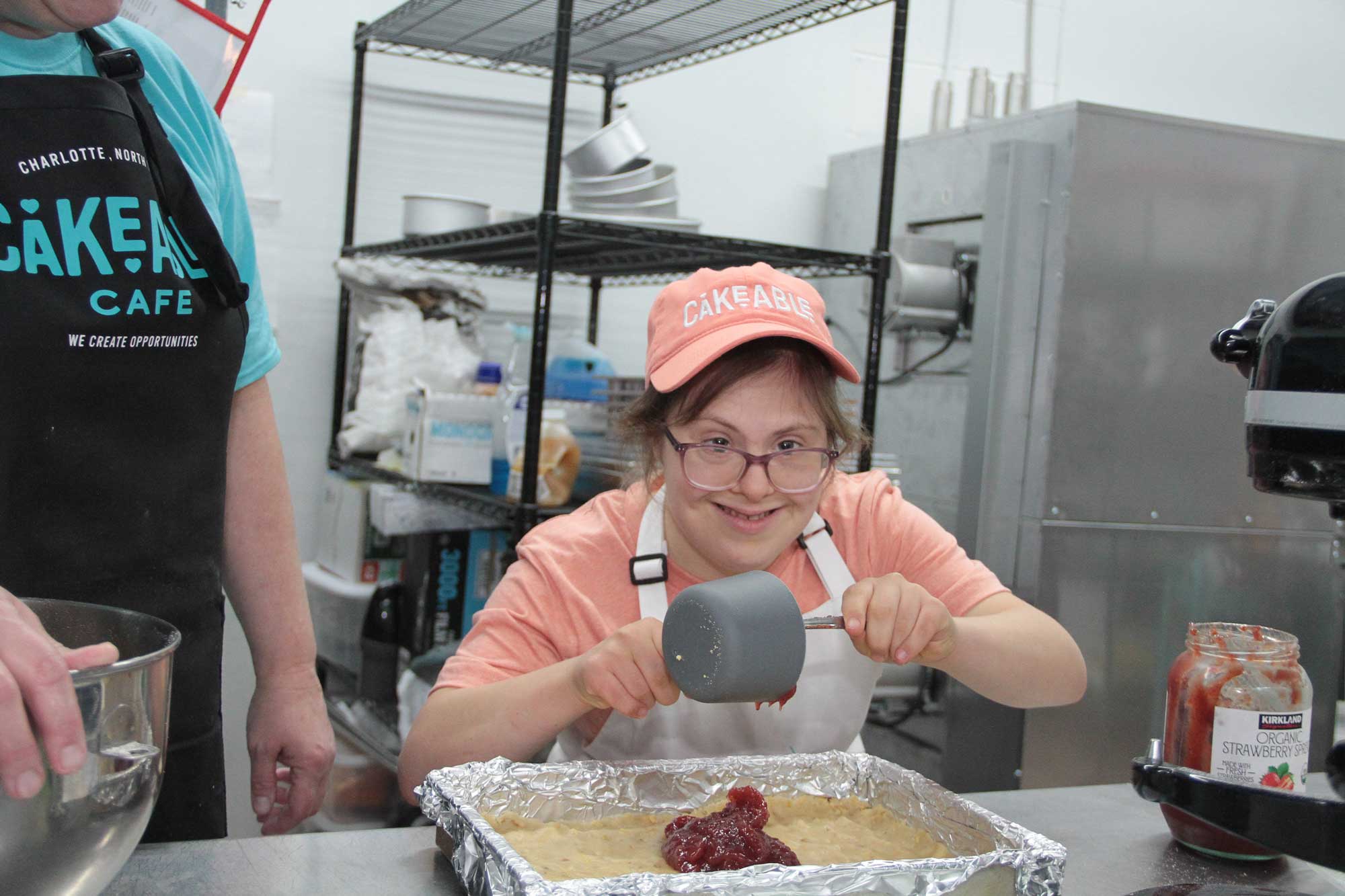 "I love my job because I am bringing people together."
Kendal, Cakeable employee