About Cakeable
A Joyfully Inclusive Community
Cakeable is a nonprofit workforce development program for adults who live with intellectual and developmental disabilities. We offer vocational training and opportunities in our bakery and the Cakeable Cafe (coming 2023!)
We envision joyfully inclusive communities where EVERY PERSON has the opportunity to experience their God-given value and express their abilities and purpose!
Our Mission
Our mission is to empower people, businesses, and communities to achieve their fullest potential through inclusive work environments.
In The Media
Carolina Impact Feature
by WTVI Charlotte:
The Unmistakable Joy of Cakeable Charlotte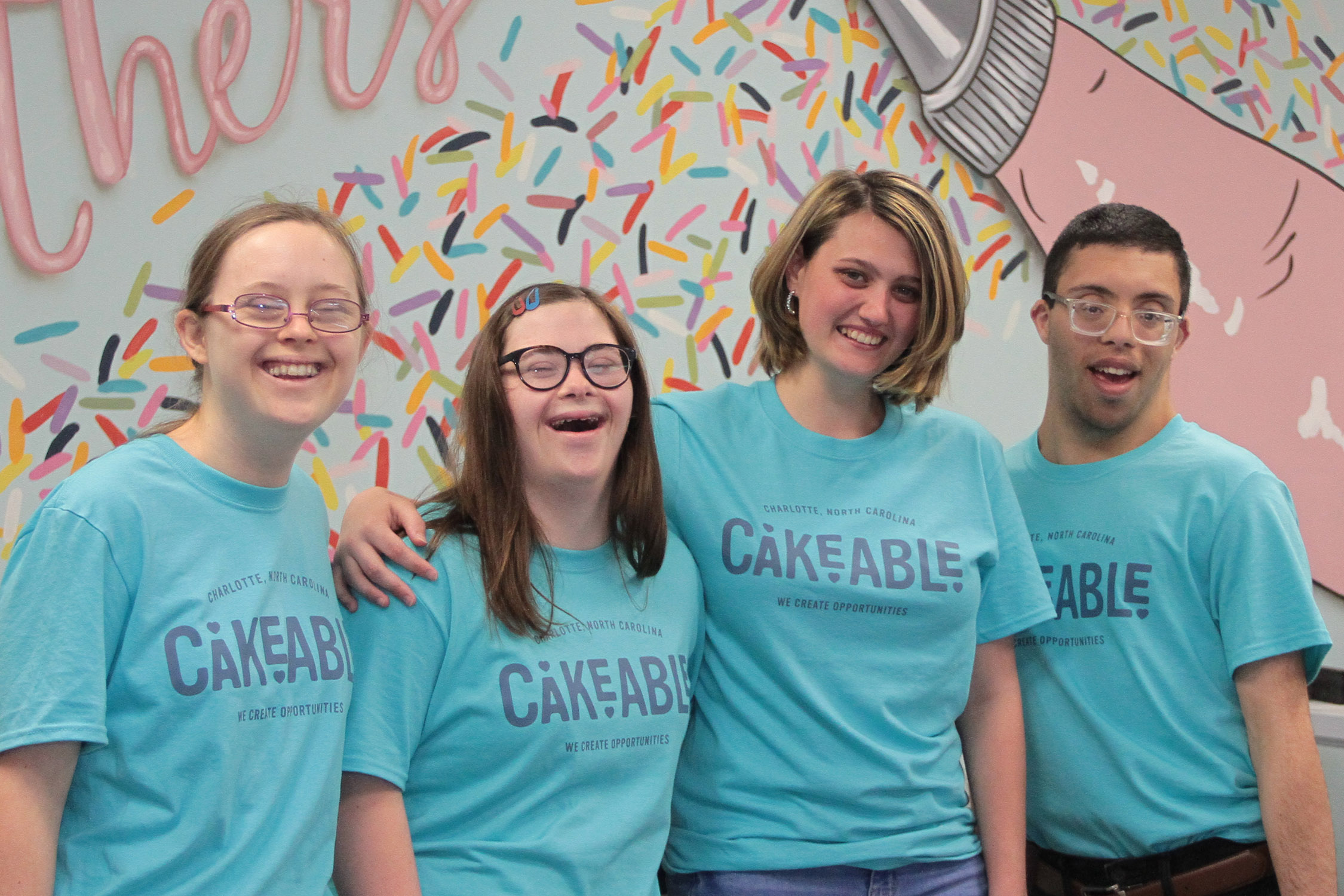 Team
Cakeable equips our team members to become self-advocates as they build bridges across the disability employment gap in Charlotte.
In our bakery program and upcoming Café program, team members learn specific and transferable job skills as they create high-quality products, provide customer service, and train for successful, integrated employment in the community.
Leadership Team
John and Renee Ratcliffe
Founders
John & Renee created Cakeable Charlotte, INC in 2019. For many years, they have been active in local and global ministries to individuals and families affected by disability. John is a Client Executive at Marsh & McLennan Agency and brings broad industry plus general business and finance knowledge. A Charlotte native, Renee holds a BA in Special Education and a MA in Counseling and taught as an exceptional children's educator in Charlotte schools.
"As the parents of a post high school graduate with special needs, we know first-hand how few opportunities exist for our daughter for community, social development, work-skill development, and employment. Cakeable has taught our daughter that she is significant, that she is a part of something greater than herself, and that she is ABLE."